We are free of charge but before you start please donate $5 to help others! Help us. Make a Difference.
Helping others is the first step in making the world a better place and improving the lives of those who aren't as lucky as you. But it's also shown to bring about a wealth of benefits for those who choose to help and might just be the key to happiness! We are helping all over the world.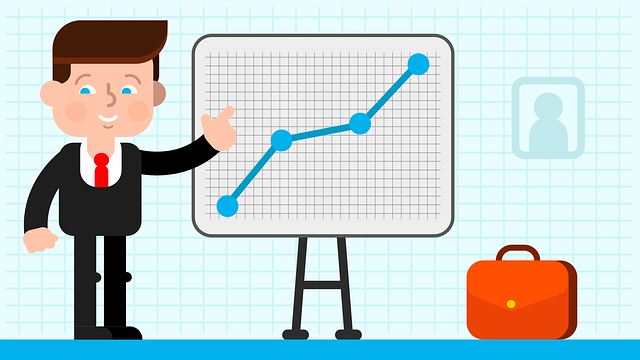 An enterprise is different from a legally recognized business entity in the ways it is formed and operates its activities to serve consumers in numerous local markets. Any business can operate as an enterprise that has multiple departments, levels, or serving locations to achieve big-picture business objectives. An enterprise business sees opportunity in almost every area of life and requires the enterprising person to seize opportunities depending on the skills and creativity. It is where the real challenge starts for these kinds of business settings. They need to keep their eyes open and mind active to make the most out of their presence in different markets.
Today, the internet is the best place where businesses and consumers find each other. Businesses use various internet marketing strategies to boost their online presence and reach their target audience. On the other hand, consumers prefer to search for products or services on the internet through search engine results before deciding which service provider best meets their needs. So, if your enterprise business search queries are not visible for service area businesses (SABs), expecting too much from your digital marketing efforts is pointless.
An Enterprise Business and Local SEO
There is no better strategy than SEO (search engine optimization) for potential consumer outreach. For locally-operated businesses, local SEO is the sphere that matters most to build location-specific strategies for profitable outcomes. It is where the real challenge appears for multi-location enterprise businesses, as they face more local SEO challenges compared to small and midsized businesses (SMBs). Anyone who is in the local SEO marketing knows that Google is not as friendly to an enterprise business as it is to small and midsized businesses.
Enterprise Local SEO is different. Not everything you read for local SEO is not for enterprises. An enterprise faces some very unique challenges in local SEO. When you are marketing your multi-location enterprise business with hundreds of locations, it is very vital to get local SEO information appropriate to your business model from the most reliable industry sources.
You must know how to implement "national" SEO when you are not targeting a single location and Google My business management and optimization for multi-location queries. Once you know what you require to target local SEO, you also need to understand how Google treats your business-specific local search queries in different markets.
Most Common Enterprise Local SEO Challenges
For search marketers, there is an infinite number of enterprise local SEO challenges and the most common ones that matter most in your listings are:
Prioritizing local search queries internally
Having a single and reliable source for location data.
Optimizing store locations and their landing pages.
Google My Business optimization& management for multi-location queries.
Building a local search presence for SABs marketplaces.
Let's talk about these local SEO challenges for enterprises and how you can solve them.
Prioritizing Local
It is the biggest challenge that search marketers face for multi-location enterprise businesses when the locations are not their priority. In the case of an enterprise business that deals with service area businesses such as plumbing and roofing services, companies typically focus on "national" SEO instead of location-based search targeting. It makes sense as it is not easy to deal with hundreds and thousands of locations in your local SEO. But at the same time, the locations still are the biggest asset for optimizing search queries when it comes to local SEO.
The challenge is to convince yourself to prioritize "local" in your marketing strategy. You can do it in the following ways:
Define Top Categories Across Markets
It is important to understand how your business is performing from a revenue point of view for target keywords in top categories for your SABs across each market.
If your business serves more categories and marketplaces, things will be more complicated as you need to crunch more data to define top categories and your total addressable market. You have to find ways to work with this amount of data and see strong and weak locations for each category.
Where your business presence is weak, you can search for winning competitors to see markets and categories where they are dominating and how they are doing it. If they can make money by offering similar services as yours then why cannot you? It is enough to convince you to see an opportunity in those weak locations with local SEO strategies to attract potential consumers and sell your services.
Test Your Local SEO Strategy in a Limited Number of Markets
To see if targeting location-specific marketing is really an opportunity for your business, you can test your local SEO strategies based on your findings in a small number of locations. Measure the location-specific results and estimate what you have achieved to decide how you want to go with local SEO for your multilocation enterprise.
Single and Reliable Source for Location Data
It is very important to have one source for reliable location data for your enterprise local SEO. You have to get model-appropriate local SEO information from a reliable industry source. Data from multiple sources can make things complicated in your local SEO strategies.
Optimizing Store Locators
Linking all your local business listings to your homepage to boost local ranking is not a feasible approach in the enterprise scenario. A store locator can be very handy to let users find service area businesses in their locations. Search-only store locator should have a basic linked set of State, City, and Location pages so that a user can easily click around to reach the location-specific landing page. A locator page with a search box to find a business location is not good for the user experience.
While creating store location pages, you shouldn't forget about location page content that can help you improve your local SEO performance. You might also consider including local customer reviews, locator maps, and other interest data for a better user experience.
Optimizing Google My Business Page
Google My Business Page optimization and management is very much similar to any other local SEO strategy. Simply create the yellow page listing of your store location to rank up in search results. However, there are many ways things could go wrong for enterprise businesses.
Beware of duplicate listings
Duplicate GMB listings can impact your rankings in search results for the target keywords. Once you delete the duplicate listing, your rankings could go up by some positions in search results for the main keywords. So, keep an eye on duplicate GMB listings.
Monitor your Google My Business Page
It is important to monitor users adding photos and reviews to your GMB listings. Google can overwrite your existing data if it trusts someone else's data more than yours. It is why you should regularly monitor changes to your GMB pages to keep things relevant for your local listings.
Scale GMB Posts
You can attach GMB posts as short announcements to your GMB profile to generate high-converting visits to your landing pages. Your GMB posts can include photos, videos, and text as per your business requirements. if possible, you should find ways to create GMB posts for each location through GMB-ready marketing collateral for easy posting.
Makes sure to create an approved GMB-sized version (400 x 300) of your marketing images and copy for GMB posts in your listings. To measure performance and user interactions on your listings, you can also consider linking your GMB posts with a tracking parameter.
Building a local search presence
If you own a business listing enterprise company, then there might be chances that not every local service provider or service area business (SABs) has locations. These businesses also target local search queries but are not eligible to index in local packs. It could result in missing business opportunities, clicks, and revenues.
A "store within a store" strategy at a partner brand's location can help you create local pack visibility for service area businesses (SABs). Once you start receiving enough leads for that location, you may want to consider opening a physical store to rank well in local packs.
Checklist for enterprise local SEO Strategies
If you are a search marketer for enterprise business and facing local SEO challenges, then take a look at these checklists for the success of your enterprise local SEO preparedness:
Definition of Success
Define which action on your listing pages is equal to success for your business. Whether it is in-store traffic, phone calls, sales, bookings, or some other action, you have to be very clear about it.
Roles and Responsibility
Define roles of responsible members of your marketing team for all tasks related to local search marketing. Each member should have equipped with all necessary permissions, access, and key documentation for a seamless workflow.
Canonical Data
Create a spreadsheet with Canonical data that lists the name, address, phone number, website, and business hours for each location of the company.
Website quality and Optimization
Website optimization and quality are a must for local SEO performance. Everything should be well-optimized with easy-to-navigate buttons and a responsive design for a better user experience.
Content strategy
A publishing strategy, tracking & analysis plan, and a store locator page are the keys to the success of your enterprise local SEO.
List building
Local listing development, monitoring, and local link building are the key parameter for local SEO performance. Make sure you are ready with your listing strategy for enterprise local SEO.
So, these are some common challenges and rules that you must keep in your mind while deploying local SEO tactics for your enterprise business. Hiring a professional local SEO expert can help you plan, test, measure, and employ your strategies to move beyond these enterprise local SEO challenges.