We are free of charge but before you start please donate $5 to help others! Help us. Make a Difference.
Helping others is the first step in making the world a better place and improving the lives of those who aren't as lucky as you. But it's also shown to bring about a wealth of benefits for those who choose to help and might just be the key to happiness! We are helping all over the world.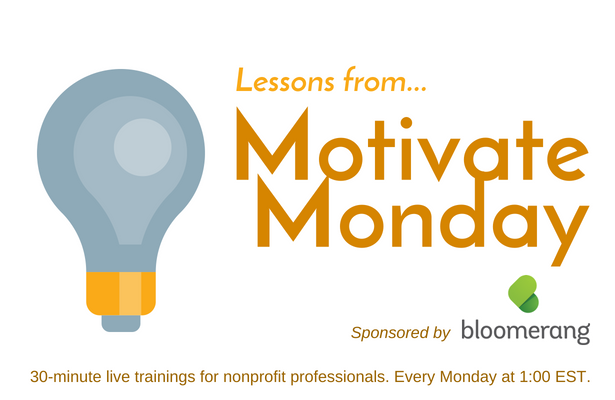 ---
Social media is an ever-changing landscape. What's next? Join us as Julia Campbell shares the five latest trends in social, from Tik Tok to stories to takeovers.
Click here to download the slides from this MotivateMonday session. And sign up for the Grow Report to get notifications about the next MotivateMonday, our free 30-minute flash training held every Monday at 1 pm EST featuring the leading trainers and thought leaders in the nonprofit sector.